2023 October Meeting and Luncheon in Tehama County
Event Date:
October 21, 2023
Event Location:
Tremont Café
Vengeance on the Oregon Trail
John Brown's Family Comes to Tehama County, 1864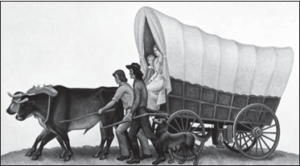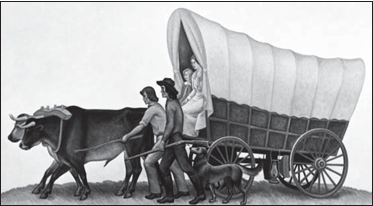 Five years after fiery abolitionist John Brown was hanged in 1859 for his failed raid on Harper's Ferry Arsenal, his wife Mary, three daughters, and son Salmon traveled overland by wagon to start a new life in Red Bluff, California.
Their journey nearly ended in disaster on the Oregon Trail when a wagon train of "rebel" Southern sympathizers discovered who they were. The Brown family and subsequent historical journal and newspaper articles have never identified these rebels or why they doggedly pursued the Browns. This presentation by Tehama County Genealogical & Historical Society board member and publications editor Josie Smith will reveal not only their identity but the reason why. This is a tale about murder, dangers on the Oregon Trail, the Brown family in Tehama County, and members of the "rebel wagon train" who later called Red Bluff their home.
The Director's meeting will begin at 10:00 am with the luncheon beginning at noon.
Your photos of Tehama County can be scanned and added to the historical records. Bring the photos with descriptions and they will be scanned, digitally saved, and returned. A flash drive with your photos may be purchased for $5.00 at the meeting.
Register Now: