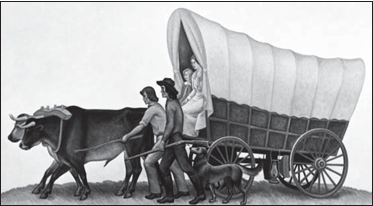 October Meeting & Luncheon
October 21, 2023 – Noon
Tremont Cafe
731 Main Street, #1
Red Bluff CA 96080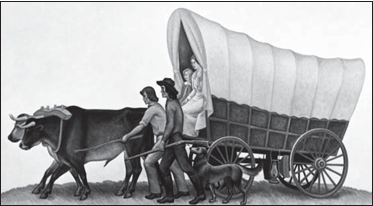 Vengeance on the Oregon Trail
John Brown's Family Comes to Tehama County, 1864
Five years after fiery abolitionist John Brown was hanged in 1859 for his failed raid on Harper's Ferry Arsenal, his wife Mary, three daughters, and son Salmon traveled overland by wagon to start a new life in Red Bluff, California.
Their journey nearly ended in disaster on the Oregon Trail when a wagon train of "rebel" Southern sympathizers discovered who they were. The Brown family and subsequent historical journal and newspaper articles have never identified these rebels or why they doggedly pursued the Browns. This presentation by Tehama County Genealogical & Historical Society board member and publications editor Josie Smith will reveal not only their identity but the reason why. This is a tale about murder, dangers on the Oregon Trail, the Brown family in Tehama County, and members of the "rebel wagon train" who later called Red Bluff their home.
Purchase lunch tickets AND make your reservations HERE!
BRING YOUR TEHAMA COUNTY PHOTOS!
Your photos of Tehama County can be scanned and added to the historical records. Here is what you need to do to have your photos scanned and digitally preserved for you and CCHS's use.
Bring historical Tehama County photos
Have a shareable description available for each photo
Complete "permission to use" form
Know if you want a digital copy on a flash drive for $5
Get your photos scanned and returned at the meeting