The Early Years of harvesting in Glenn County
Newville Cemetery  –  West of Orland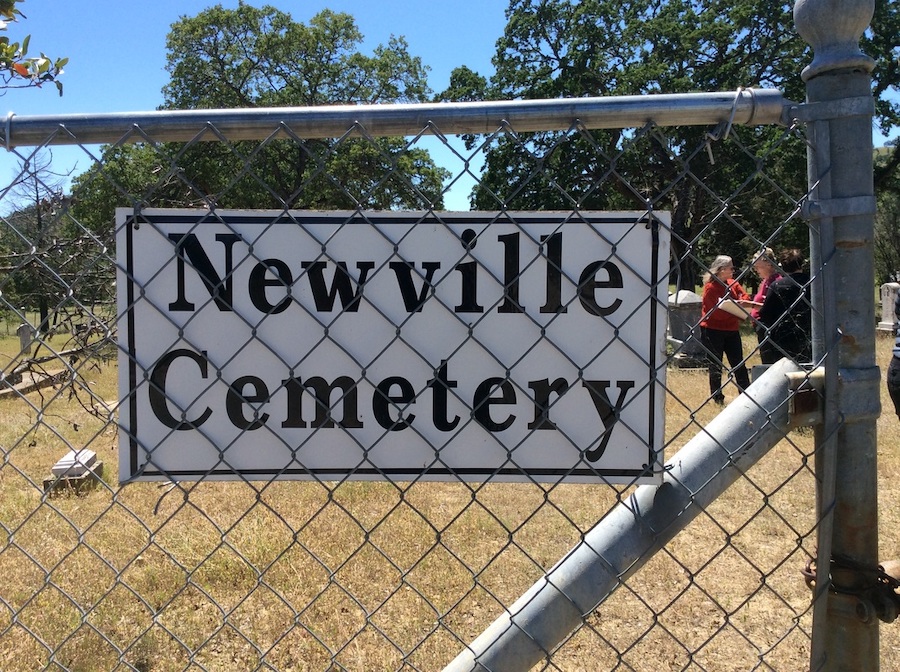 The Newville Cemetery was formed around 1862. S. R. Ford died on May 4th,1862 at age 24 in an Indian confrontation on Eagle Peak, west of Paskenta. (Photos by Charles Martin.)
Sacramento River Scene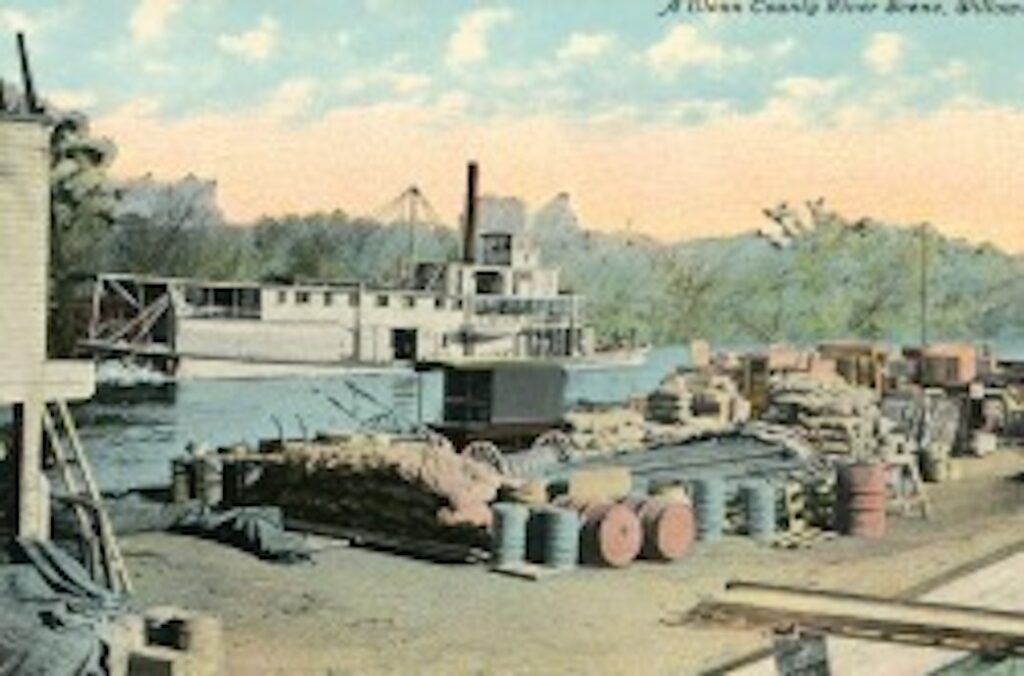 This river scene is near Willows in Glenn County. The image comes from a vintage post card with explanatory text of "Scene on Kuhn project in the Sacramento Valley, California. If interested in California farms, see or write to Kuhn Irrigated Land Co., 511 Wood St., Pittsburgh, PA." Post card postage was one cent at the time.
The Alder Springs Stage
Alder Springs was the place to send the family during hot weather. There were numerous rental cabins here plus a store, post office, and saloon. The Stanley Steamer Stage replaced a six-horse stage previously used on the run from Elk Creek. The Alder Springs Post Office closed June 1940. This photo dates from 1918 and is in the archives at the Alta Schmidt House Museum and is courtesy of the Orland Historical & Cultural Society.
The Restored Monroeville Cemetery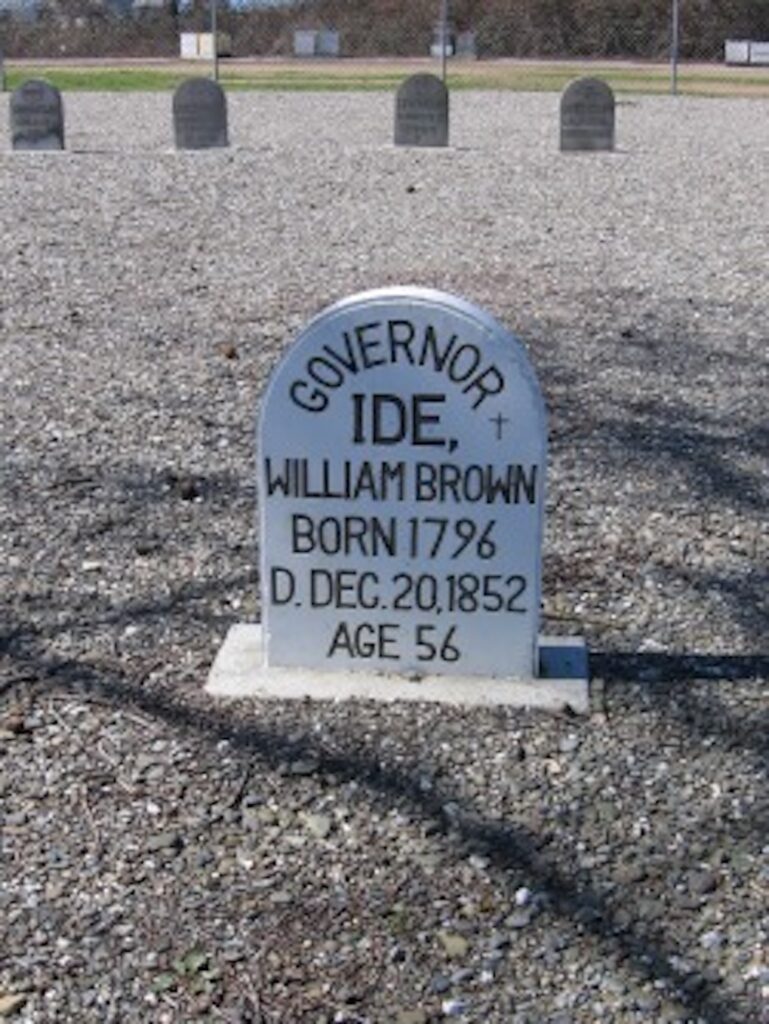 The Monroeville Cemetery was restored in 1980 by archaeologists from Chico State University and Butte College. It is located about 5 miles south of Hamilton City on Hwy. 45. It's most famous resident is Willliam Ide, who was associated with the "Bear Flag Revolt" in Sonoma in 1846. Ide was President of the short-lived California Republic.